At the onset of the Covid-19 pandemic, the Sri Lankan police force was insufficiently equipped to not only contain the virus proliferation amongst the public, but also to protect themselves from it. For example, in April of 2020, we noticed that neither the local police force at Dankotuwa, where our factory is located, nor the local police force at Colombo 04, where our office is located, had temperature monitoring equipment to distinguish potential covid-19 symptomatic patients visiting their police stations for essential travel permits during the island-wide lock-down.
Upon identifying this, Ceylon Exports & Trading factory manager, Chathuranga and the CEO, Dulara, immediately procured several infrared thermometers and gifted them to both the Colombo 04 and Dankotuwa police stations. We were glad to note that the Officers-In-Charge (OIC) in both localities were actively looking for them in order to enhance their Covid-19 detection and control operations.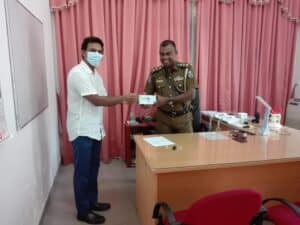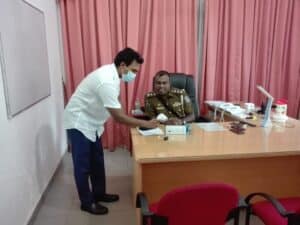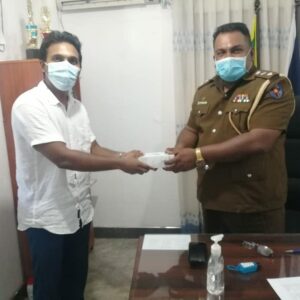 As we look back at this period,  we would like to thank each and every one of our security personnel and health professionals during the unprecedented time. Sri Lanka was recognised globally as one of the best performing countries in the battle against the Covid-19 pandemic, and that would not have been able possible without the hard work and dedication of our security and health authorities.